Boilers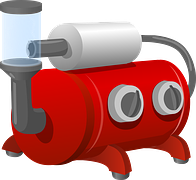 Think about replacing your boiler if it is at least 15 years old.
Typically a 15+ year old boiler will have an efficiency of about 70%. When compared with current boilers on the market which have an efficiency of around 90%, the fuel cost difference is normally more than 25%! As well as the advantage of the dependability and safety of a new boiler, plus the fuel cost savings, there are also grants available to help fund the replacement of the boiler along with upgrading your heating controls. Check out SEAI Home Energy for such details, along with HARP Database for other information on boilers; replacement types/ condensing boilers/ combi boilers etc.
Always remember!..
Electricity vs. oil / gas... Heating with electricity uses 3x more energy than oil or gas.
For pipes to an external boiler house, district heating pipe should be used as this will prevent massive heat loss over long runs.
A yearly service of your boiler will significantly increase its efficiency.
Insulate your heating pipes to avoid heat loss.
There are very good renewable energy solutions available. Check out the following links for further information and for grant details:
Grants Available
Better Energy Homes Scheme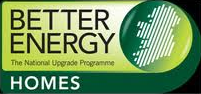 The Better Energy Saving Schemes provides assistance to homeowners to reduce energy use and associated costs as well as reducing greenhouse gas emissions and improving thermal comfort levels within the home. The scheme is a national scheme and all dwellings built before 2006 may apply.
The incentive is in the form of a Cash Grant. Cash grants are fixed, irrespective of home size, though where actual expenditure is lower than the grant value only the lower amount will be paid.
For more information about SEAI grants see here
The Warmer Home Scheme
The Warmer Homes Scheme aims to improve the energy efficiency and warmth of homes owned by people on low incomes. Those in receipt of fuel allowance, disability benefit or invalidity benefit are entitled to apply for this scheme. It is operated by the Sustainable Energy Authority of Ireland (SEAI), Ireland's national energy agency, and is available nationwide.
The Warmer Home Scheme provides the following services:
Draught proofing
Attic insulation
Lagging jacket
Low energy light bulbs
Cavity wall insulation
Energy advice
(Source: SEAI, 2016)
For more information see SEAI Warmer Home Scheme Grants
Energy Action Plan
Take a look at the Green Home Energy Action Plan for hands on tips on how to save money by reducing your energy consumption at home.